Criminal Investigations Division
The Grady County Sheriff's Office Criminal Investigations Division (CID) is a full service unit which investigates a wide spectrum of crimes occurring in Grady County.
Grady County Sheriff's Investigators Lt. Steve Clark, Robert Brice, Daniel Singletary, Robert Simmons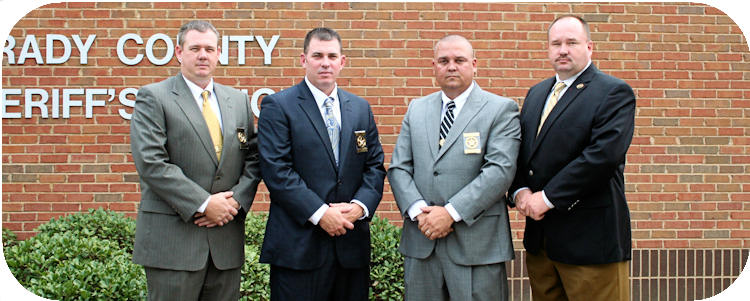 Each of our investigators have special training in a particular facet within the criminal investigation field. This training includes narcotics, child abuse, burglary, financial crimes, forensic computer examinations, robbery and death investigation.
The Criminal Investigations Division has a close working relationship with other Federal, State and local agencies, including the Georgia Bureau of Investigations, Federal Bureau of Investigations, Bureau of Alcohol Tobacco and Firearms, and the Drug Enforcement Administration.